Microsoft's Surface Neo & Duo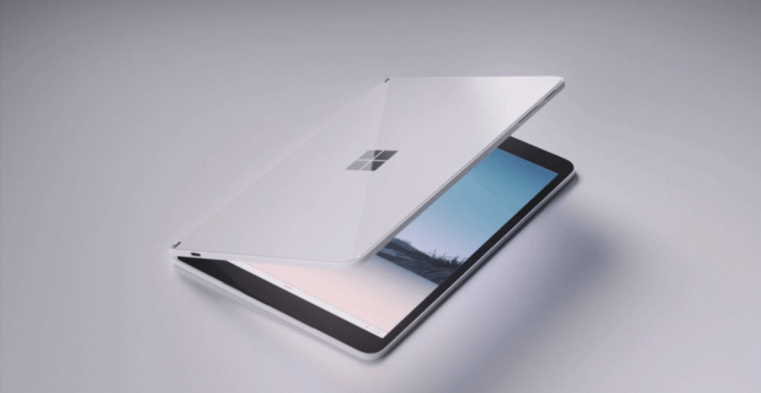 The Surface Neo is the larger of the two, featuring two 9.8" gorilla glass screens, whereas the Duo has a pair of 5.6" screens. The neo has a chassis that is 5.6mm thick and only weighs 655 grams and features a keyboard and pen that attach to the device via magnets which is also used to notify the device where the keyboard has been placed to adjust the display to allow for features sets such as the "Wonder Bar" which appears when the keyboard is placed at the bottom or top of a display and grants access to utilities such as a trackpad, emojis and gifs.
Along with the new Surface Pro 7 and the Surface Laptop 3 announcements in early October, Microsoft revealed two dual screen mobile devices called the Surface Neo and Duo. These new Surface devices feature a unique design in which two touch screens are connected via a 360-degree hinge in a format that resembles a book.
Other differences between the two include the Neo being able to make use of a keyboard and pen whereas the more mobile Duo cannot and uses a custom version of Android for it's OS whereas the Neo uses Windows 10X which Microsoft built specifically for duel screen devices and enables users to use applications across both screens, allowing for a much larger area to be productive in that traditional mobile formats.
When it comes to specs, the Surface Duo is currently using a Snapdragon 855 processor inside the prototypes they have shown but it is very likely that when it is released, towards the end of 2020, that it will feature the latest and, as of now, unannounced processor from Qualcomm. If this is the case, we can expect 5G to be natively supported as Qualcomm integrates support into its chipsets. Other specs that Microsoft have confirmed include a USB-C port as well as a finger print reader.
The Neo, on the other hand, will have one of intel's 11th generation Lakefield CPUs which, Intel claims, has had its silicon footprint reduced and has been shrank down to the size of half a regular PCB.
Microsoft plans for users to be able to use these two devices in multiple scenarios, in which laptops are currently adopted, and that their mobile devices will be more convenient and fit for purpose in order to replace existing devices. Windows 10X seems to achieve that, allowing the user to operate the device like a laptop, as a smaller and more portable all-in-one, to give mobile presentations and taking notes and reading which seems very natural as both devices are shaped like a book.
Windows 10X will look and feel very similar to anyone who has used Windows 10 before as Microsoft planned for people to be able to pick up devices and use them with as little of a learning curve as possible. By evolving the current version of Windows 10 and making use of its OneCore tech which is a set of shared technologies, that will allow for interoperability and integration between devices such as PC, HoloLens and Xbox, giving developers and users a streamlined experience. This also means users will be able to load traditional win32 desktop apps on Windows 10X without putting a massive drain on the battery.
The Surface Neo and Duo are set to be released in December 2020 and won't be available to buy until then either, so far prices haven't been announced but Microsoft has high hopes for hardware featuring duel screens as they believe that there's a definite future for duel screen devices and are very confident about their new form factor.