Surface Pro X: A Xtraordinary 2-in-1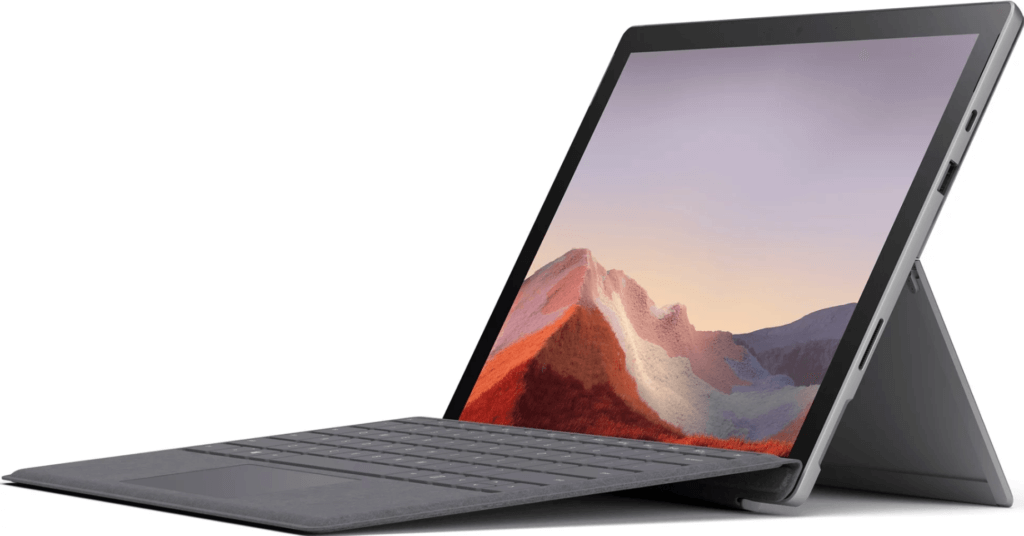 Earlier last month, tech giant Microsoft announced multiple Surface devices including the new Surface Pro 7 as well as the Surface Laptop 3. However, the most intriguing offering is the Surface Pro X.
Microsoft's new 2-in-1, the Surface Pro X is the next evolution for the Surface Pro line-up that is currently in it's seventh iteration. Microsoft have partnered with Qualcomm to create an entirely new and custom ARM-based, Qualcomm Snapdragon CPU which they are calling the Microsoft SQ1.
The SQ1 is also the worlds first 3GHz ARM processor with 2 Teraflops of graphical processing power and includes native support of Gigabit LTE thanks to the integrated Snapdragon X24 modem so users can stay connected wherever they may go. An additional feature of the SQ1 involves the first ever artificial intelligence engine that's built into a Windows PC processor. So far, there haven't been two many use case scenarios shown for this but one feature that has been demonstrated is live video editing in which it appears that the user is looking at the lens.
The Surface Pro X takes the tried and tested formulae from previous Surface Pro's and improves upon it by slimming the standard form factor in terms of weight and thickness or lack thereof. Microsoft's new 2-in-1 now measures 287x208x7.3mm and only weighs 774g or 1.7 pounds and features curved and rounded edges. It features an edge to edge 13", 2880x1920p touchscreen with an impressive peak brightness of 450 nits.
USB-C is finally supported on the new Surface Pro with there being two of them on the X model which brings greater versatility to the surface line-up. Thanks to the newly added fast charging, the Surface Pro X can charge up to 80% within an hour. Microsoft has stated that, when doing internal testing, they found that the Surface Pro X should last up to 13 hours on a single charge.
The keyboard looks and functions like a regular Surface keyboard, but room has been made to allow the Surface Pen to sit, within the type cover, just below the display. The Surface Pen Is also thinner to enable it to fit within the new storing and charging functions. There's only one colour available for the Surface Pro X. A black Alcantara fabric Type Cover and a matte black aluminium finish for the surface itself.
Set to release on the 19th November 2019, there are multiple hardware options to choose from including either 8 or 16 gigabytes of RAM and storage options including 128GB, 256GB and 512GB of SSD storage. The Surface Pro X looks set to a be an impressive piece of hardware and an evolutionary next step for the Surface line-up.